Roy Tzayag : "A powerful sorceress and her quest to defeat the evil Panda king"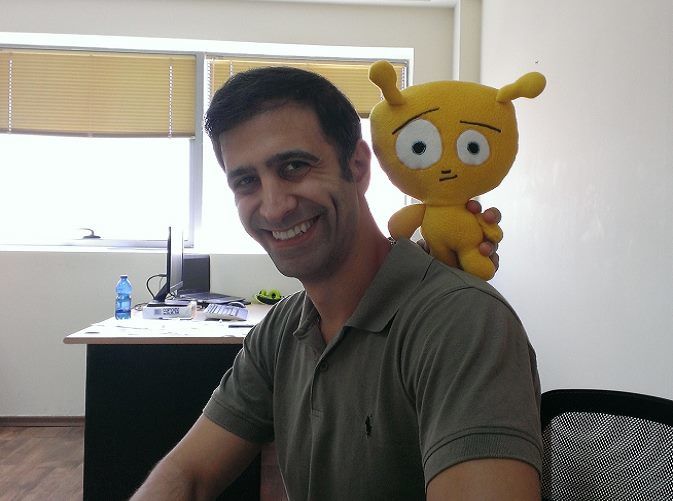 Hello ! Hardcore Joueur has tested and loved the game Ninja and Blind Girl 2. Do you know it ? It's a fun strategical game proposed by Yepi.com. We have interviewed Roy Tzayag who opens the door of his gaming universe !
--> Wanna to Test this game ? Just go on Yepi.com
- Hi Roy Tzayag ! You are Head of Content and Strategy of Play.im, entity based in Israël. Play.im exploits more especially the website Yepi.com. Can you introduce us your activity ?
Hello to all the readers! Play.im is a company that has one thing in mind- Spreading fun through games, especially if they're free and available to be played by all devices and computers. Up to now we were focused on desktop computers, but lately we offer various free online fun for all mobile devices also ( http://m.yepi.com/ ) and our moto is free games for all, everywhere and every time!


- Nice ! What's the news for Yepi.com ? Are you currently developing a new game ?

Yes, we are working on 4 new games as we speak- two amazing Match 3 games, one awesome platformer that is well-known all around the world, it's the continual of Vex 2, that was a huge hit all over the web and 2 cute games for girls, cause we don't like neglecting all our users, boys and girls.
--> Want to test Vex 2 ? Just go there on Yepi.com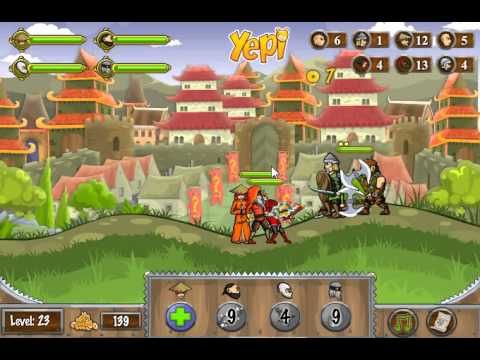 - Hardcore Joueur has discovered Ninja and blind girl 2, a strategical game on which several ninjas has to defend a blind girl against creatures, soldiers... Can you tell us the story of this game ?
This game is the successor of Ninja and Blind girl 1, and unlike him offers much better graphics, story, improved graphics and better AI. The story is of a powerful sorceress named Annie and her quest to defeat the evil Panda king. The game has many strategic elements and angles and you must act fast and wisely to complete it.

- It's not an easy game ! Can you give us advices to be succesful against the bad guys in this game ?
Yes! I personally prefer going for attack spec and deal more damage and only then start arming the units with defensive abilities. I'm not using any heal abilities even though some gamers think it's a wrong tactics. Also there are many levels you must try several times in order to get strong enough to complete.

- Interesting. I hope this game has been a success. Have you receipt some feedbacks from public ?
Many feedback. People really enjoyed the game and keep playing it as we speak. Many really wait for the next one to go out.

- Hardcore joueur publish reviews about its favourite games. In France, very few websites reviews online free games. What do you think about this kind of review ?
I really like this format and I'll be happy discussing more of our games with your interesting website.

- For those one who have loved this game, can you recommand similars games ?
Of course- Here are some awesome similar ones-
--> Epic Stand
--> Epic War 4
--> Warlord Heroes

- Great ! And if we love games with ninjas, what games can you recommend ?
Many! :)
--> Ninja dogs
--> Ninja Painter 2

- Ok, Roy, yet let's talk about your gaming universe ! What are your favourite genre of online free games ? Strategy, puzzle,action,rpg ?
I really enjoy playing all kind of RPG, I was addicted to WOW and Skyrim. I also enjoy cool puzzle games like Colliderix and also enjoy skill games like Vex 1 and 2.
--> Nous présentons sur ce blog les jeux Vex 1 et 2, venez les découvrir !
--> Want to test Collideric ? Just go there on Yepi.com

- For Hardcore Joueur's public, can you recommand some of your favourite games ?
Of course-
Vex 2, Mystery IQ Test, Labscape and Insectonator .
--> Mistery IQ Test
--> Insectonator

- It was a great pleasure to talk with you ! Thank you for this itw !
Thanks, it was great talking to you too!