Gionathan Pesaresi : "having a 2D/3D mechanic entirely made in Flash was very challenging"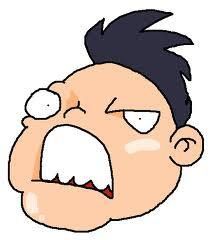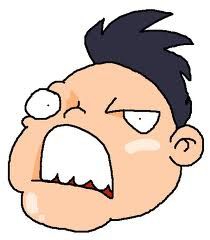 Hardcore Joueur has discovered and tested a very good platform game named "Sky island". This game is distributed by Neutronized. So we have interviewed his founder, Gionathan Pesaresi ! Enjoy this interview !
- Hi Gionathan Pesaresi ! You are game programmer of Neutronized, an italian game studio founded in 2010. Could you introduce it to us ?

Hi, I'm Gionathan and I've been working as game programmer since 2007. Back in 2010 I founded Neutronized, an independent game studio making mobile and browser games.
The main focus of Neutronized is to make polished colorful games with a fun first approach

- Nice ! What's your news ? Are you programming new games ?

Right now we are ready to release our new mobile game Lost Yeti. Lost Yeti is a puzzle game where you have to slide ice cubes with the finger to create a path for the Yeti and complete the level.
--> Want to discover the trailer of Lost Yeti ? Please click here !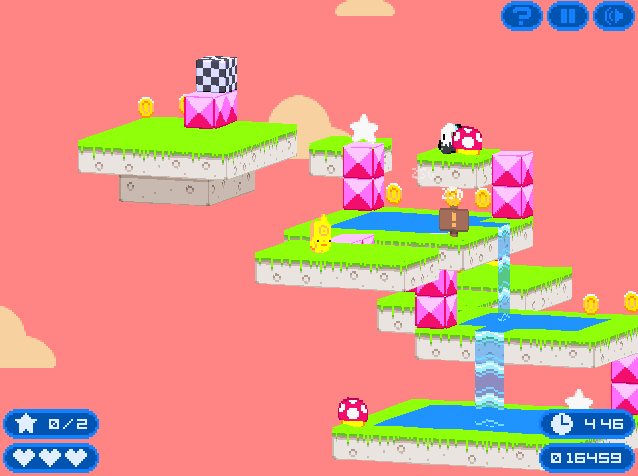 - Hardcore Joueur has discovered Sky Island, a funny platform game published in 2011. It's a very nice game based on an original concept : with the mouse you can click on the screen and move cursor to find a new perspective. So it's a 2D... and 3D game !! Can you introduce this game ?

Sky Island was one of Neutronized's biggest hits. The game took inspiration from games like Paper Mario, Fez, and Crush. The idea of having a 2D/3D mechanic entirely made in Flash was very challenging.
After a few tests I got the 2D/3D mechanic working properly on a good frame rate. Initially the 2D sprites were handled by the 3D engine and the effect was achieved just by moving the camera in the 3D world.
This way the 2D sprites looked a bit stretched becaused of the 3D rendering, I didn't want this to happen so I decided to have another routine to display all the sprites in the 2D world. That game is Neutronized's tribute to the pixel itself.

- And what is the story of this original concept ? Why have you created this game ?

I wanted to create a game with the 2D/3D mechanic. At that time it was a big thing and Fez had continuous delays forcing me to create something like that even before the release of Fez itself. It was a great achievement!

- In this game, you will pass through 15 leves until you reach the boss to fight. Can you introduce us one of the level ?

Well, the most significant level is the first for sure. You start in the 2D world playing like if it was a normal pixelated retro platform game. After a while you stumble upon a wall which cannot be crossed. This is when the game tells you about the 2D/3D twist and the player says "WOW!".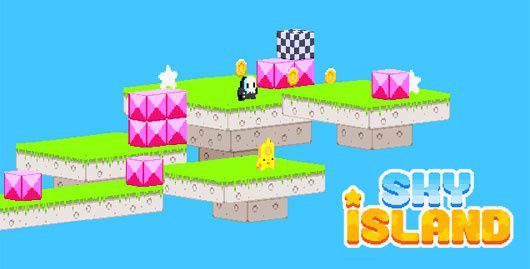 - Ouch ! It's not an easy game ! It's not easy to find the good perspective and collect all the stars you can have in a platform. And we can die so quickly... Can you give us some advices to be succesful ?

Sometimes Sky Island can be hard. My advice is to take your time to focus and spend a bit of time moving the camera to understand the right path to take.

- Interesting. I hope this game has been a success. Have you receipt some feedbacks from public ?

Yes, the game had a very good feedback. It's been one of Neutronized's biggest hits. I also received some complaints from Fez's fans which didn't like me to release the 2D/3D mechanic before Fez.
In that sense by biggest regret was not to have mentioned Fez as source of inspiration in the credits in Sky Island.
Want to test Sky Island ? Please click here !

- Hardcore joueur publish reviews about its favourite games. In France, very few websites reviews online free games. What do you think about this kind of review ?

I think it's a good thing. People tend to skip browser games just because they're are free browser games. Sometimes browser games are hidden gems.

- Now it's time to recommand such games. But on the first part, what are the ingredients of an original platform game today ?

I think the trick is to use original game mechanics which it wasn't possible to create back in the golden era of platforms. Like the Sky Island's 2D/3D twist.

- Ok, can you recommand us such games to test ?

One cool game which achieves this in a great way is Fault Line by Nitrome.
--> Want to test Fault Line ? Please click here !

- For those one who've liked the concept to move the screen and find new perspective, can you suggest such similars games ?

Maybe I can suggest you to play the games which inspired Sky Island: Paper Mario, Fez, and Crush.

- Yet let's talk about your gaming universe ! What are your favourite genre of online free games ? Strategy, puzzle,action,rpg ?

My favorite genre is platform games. They're the most fun to play.

- For Hardcore Joueur's public, can you recommand some of your favourite games ?

Some of my favorite games are Fault Line, Enough Plumbers, Dino Run, Corporate Climber, and Lee-Lee's Quest.
--> Want to test Enough Plumbers ? Please click here !
--> Want to test Dino Run ? Please click here !
--> Want to test Corporate Climber ? Please click here !
--> Want to test Lee-Lee's Quest ? Please click here !

- Thank you for this itw ! It was a great pleasure to discuss with you !

Thank you and keep up the great work!