A. and V. Forsh : "Try to plan your path to avoid cops at all"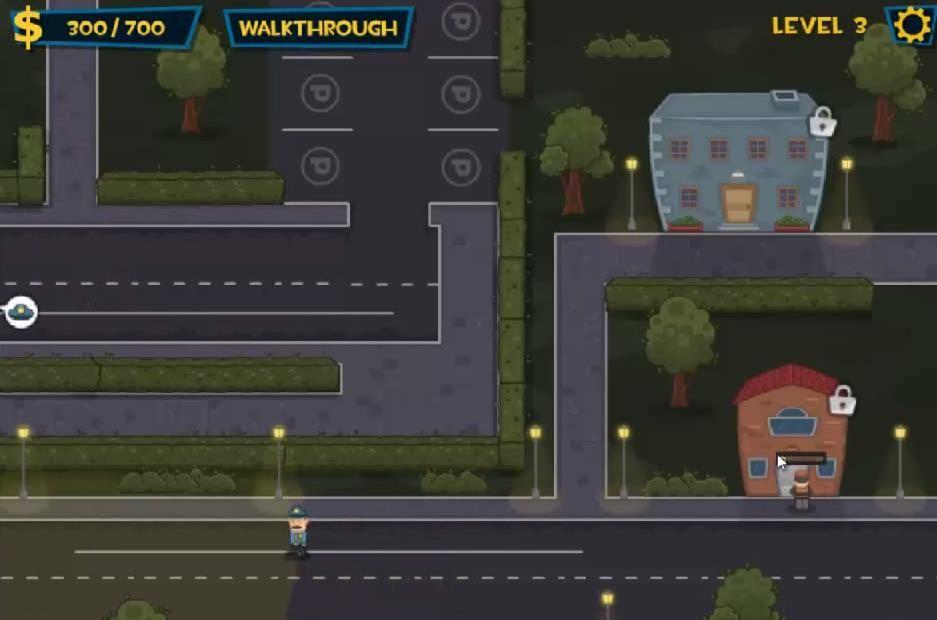 Hi guys ! We have discovered Super sneak, a very original puzzle game ! I even wonder if I am or not a good burglar. The best answer I can receive is... to become one ! That's why I've tested and love the excellent Super Sneak game ! And I've decided to interview its developers, Alina and Vladislav Forsh !
- Hi, Alina and Vladislav Forsh ! Could you introduce yourself to us ?
We are 2 men indie game dev studio from Russia. We were making flash games since 2011. Maybe you've played some of them - Totems Awakening, Mummy Blaster and Frosty's Adventure.
--> Want to Test Totems Awakening ? Just do it on Notdoppler !
--> Want to Test Mummy Blaster ? Just do it on Kongregate !
--> Want to test Frosty's Adventure ? Just do it on Kano Games !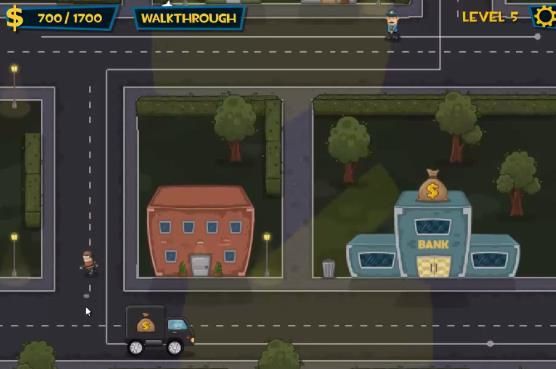 - Hardcore Joueur has discovered the excellent game Super Sneak ! What an addictive way ! We are a burglar going in the neighborhood. We may be interest by private house, hospital, shops... Can you talk us more about this game ?
Making a personnage evolve on a map is of course very addictive ! But this game is original because the hero is a burglar. How have you had the idea of this game ?
We wanted to make a stealth game. We were thinking about spies, ninjas, killers all these "sneaky" guys. But then we've decided to go with robber-vs-cops scenario because it is fun and easy to understand for players.
- But ? There are lot of policemen in the street ! And if they see you, they try to arrest you ! So this game is quite challenging ! Can you give us some advises to win ?
Timing is your best friend. Try to plan your path to avoid cops at all. Also we strategically placed donuts on levels so don't forget to use them to distract cops from their original routes.
- Of course you can run and trying to face one, two or three policemen. And it's possible to win ! What do I have to do if policemen have seen me and if I don't want to be arrested ?
Try to hide from them by using building corners and fences. Also use trash cans to hide inside and become invisible for cops.
--> And now, it's time to enjoy Super Sneak on Kongregate !
- Fascinating! And now I will ask you to advise us some games ! I've tested Super Sneak and I really am in love with game. If I want to play such games in which hero is a burglar, can you advise me ?
There is a great flash game called "Bob the robber".
--> Want to test Bob the Robber ? Do it on A10.com !
- If I love the gameplay of your game, what similar games can I test ?
If you like this game then you should google for "stealth games". One of my favorite online flash games is a "Ultimate assasin". I highly recommend to play it.
--> Want to test Ultimate Assassin 2 ? Do it on Armor Games !
- Thank you for this interview.
Thank you too !