Douglas Circumstance - Monster Extermination Company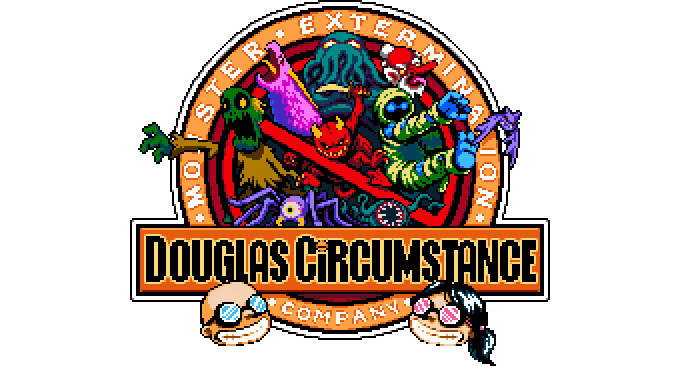 Douglas Circumstance - Monster Extermination Company is a 8-bit inspired platformer game and a collaboration between Jay Tholen (Atomic Santa) and Jesse Bull, from A Jolly Corpse studio (Wyv and Keep, Droppsy).
A first version of Douglas Circumstance has been published as a freeware for the "Klik" community.
In the world of Douglas Circumstance, your home can be infested by incredibly memorable monsters : zombies, carnivorous splorgs... No, not little ants or cute spiders... And I think few people knows how to kill zombies. Am I right ? Do you kill monsters everiday ? No ?
How surprizing ! We have the solution : it is a Monster Extermination Company.
And you will work with Douglas Circumstance who runs this business. Douglas evolve in a retro-game inspired by NES environment ! With Douglas, you take dangerous cases from troubled clients and walk into non-linear levels. Ok but why this game could be so interesting ?
Because Douglas live in a surrealistic world where you need to fight against spider mammoths, fire-breathing brains... Because on each level, you will meet lots of disgusting and ridiculous bosses. When you kill monsters everyday, looking for a flying enormous head is just the icing on the cake !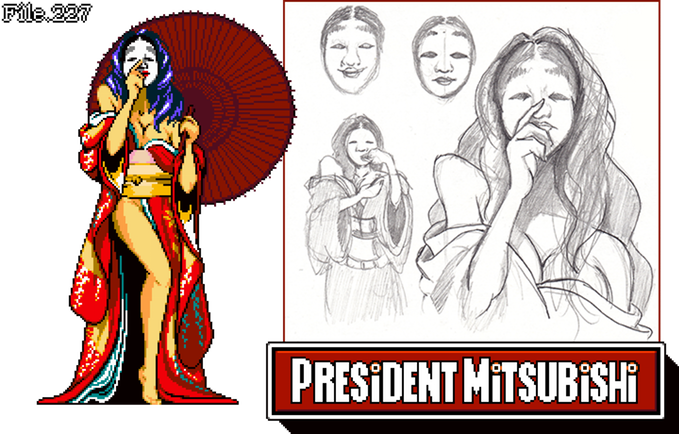 But don't be affraid : Douglas uses heavily guns and other outrageous weapons. This may be a good game that will remind you great classical one such as Mega Man Duck Tales and Contra !
This is not just a platform game. Do any of you find curious that the plumber Mario Bros spends its days jumping on mushrooms and objects floating in the air ? Forget that...
With Douglas Circumstance, you'll find shoot'em up beat'em up sections, you will be rappeling into a cave, blasting into the skies on a motocycle...
Have you ever played to Abobo's Big Adventure ? It's the same principle.
Ok, so what's the matter ? I introduce to you an excellent game. I certainly can buy it and play with this game ! I will love to fight against 4 to 5 boss per level, no ? Yeah of course I do ! But there is a small problem : this game doesn't exist !! And last but not least, it may never exist ! A Kickstarter campaign has been launched to help finance the project but it doesn't work ! Do you realize I maybe never be able to take a cup of tea with Grammie McHenry ?