Mateusz Lencki, With Rescue Brigade, "your job is to save as many people falling from the buildings as You can"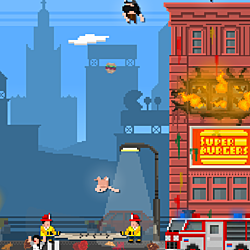 Today, we will talk Rescue Game with Mateusz Lencki. Rescue Game is a retro skill game.
Who are you, mateusz Lencki ?
- Hi Mateusz Lencki ! You are an indie game developer based in Poland. Could you introduce yourself to us ?

Hey, I'm Matt, I'm 20 and I live in Poland. I'm not a big and experienced developer. I make games in my free time, it's my hobby. I learned it on my own and I'm still learning it.

- What kind of games do you develop ?

I develop simple arcade games. Mostly because of my skills. In my case, developing games is a continuous struggle - How to make a something without proper experience, etc. - But I think it's quite fun
to learn new things by yourself. I'm also getting better and better in that. At every finished game I'm able to develop more advanced and more fun games with more features.

Progress is fun.

I also tried in mobile games development. I created simple game using CoronaSDK. Nothing really special but you can check this out if you want.
--> Play Pixel Ninjas on your mobile with Android


- Are you working on a new project ?

Currently not. I have some tough and important time in my school education now. But I hope I can back to making games soon. I have some ambitious ideas, and prototypes of making something bigger, but I
think it isn't worth showing yet.
Let's talk about the game Rescue Brigade !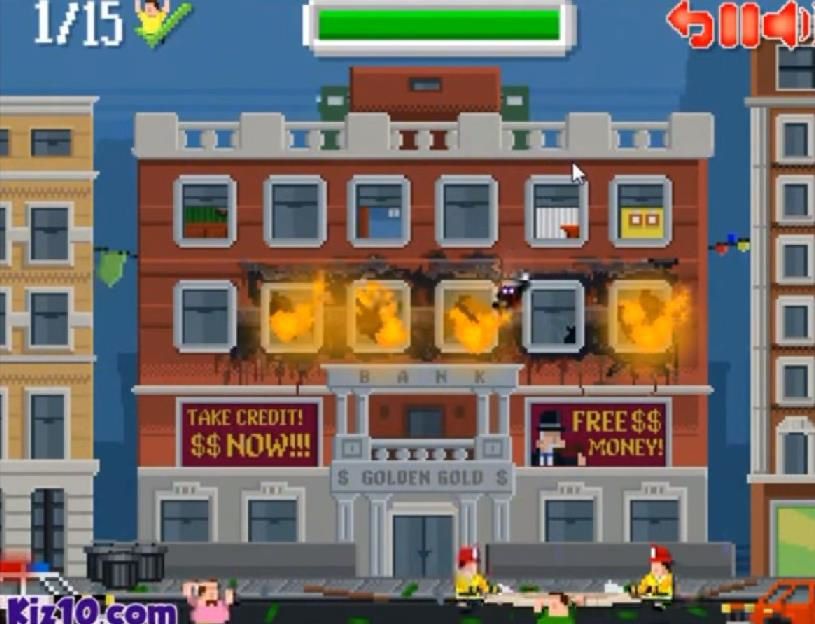 - Good, now let's talk of Rescue Brigade, a very interesting skill retro game ! What is the goal of this game ?

Thanks! Rescue Brigade is a simple game in which You play as firefighters team. Your job is to save as many people falling from the buildings as You can. It's not easy, rescue stretcher is destroyable, fire obstacles are falling from burning buildings etc.

- How have you had the idea to create this game ?

It might be weird inspiration to make a silly game like Rescue Brigade is, but I heard the stories about the Wall Street Crash of 1929 and the panic associated with this event.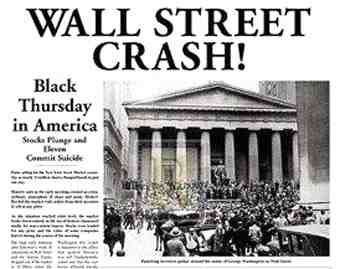 The stories of financiers and investors who jumped from office windows and fell to their deaths in the act of desperation. I just wanted to make game about saving businessmen during stock market crisis or something like that. The game needed more level so I expanded the idea to burning buildings, ufo invasions etc.

Click here to see the one of the first prototypes, one of the first realisations of this idea.
You can also see the date when I uploaded it there 08.01.15. The game was 100% finished in October 2015 so it took me 10 months to develop a full game from the initial idea. I was programming in my free time, so that's why it took me so long to complete this simple, silly game.

- This game is in a retro style. It may us think to old pixel PC games. Why this graphics ?

I'm not artist type. All I can do is to draw squares and rectangles in different colors and try to combine them in a single picture. The graphics probably took me the most of the time of developing the game. I'm not an artist, but I tried to make it the best as I can.

- Fire brigade need to save people but there is lots of difficulties : fire, manifestation... What are your favourite levels ?

My favourite level is this with UFO Invasion, it looks the best in my opinion. I like the last level with time the traveling feature and the third level, which I developed as a first one.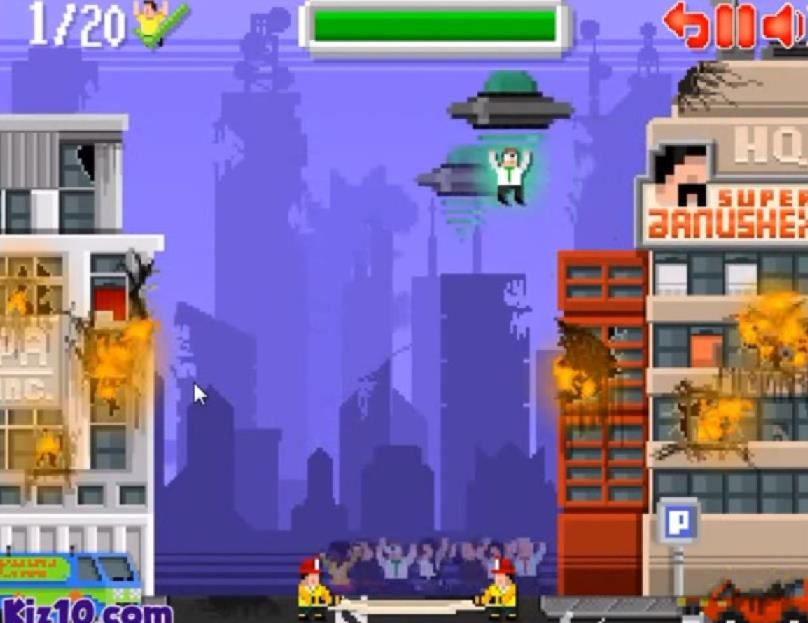 - It's not so easy as it appears to be. Can you give us advises to be winningful ?

Yeah, I think you need to collect some rescue points which you have to spend on upgrading durability of rescue stretcher it helps much. You also have to control your team wisely and try not to lose lots of people in a short time.
Want to play many other games !

- Now it's time for you to suggest us new games to test ! What kind of games do you play ?

I don't really play games like these I'm developing. I have less time for playing video games now, but when I have some free time I'm launching Cities: Skylines, building own city is quite calming and anti-stress.
- Ok, for those one who loves to play similars games as yours, can you suggest us some to test ?

As I mentioned, I'm not into arcade, flash-like games at this moment, but I liked Shark Lifting 2 (Newsgrounds), Dig to China (Gamesbutler), Balance of The Shaolin (Android)/Endless Balance (Appstore), they have simple mechanics but they're funny. You can test Shaolin game on your mobile device. I remember I played web version of it somewhere, but it probably disappeared or I'm wrong



- There are lot and lot retro style games. What are the most interesting according to you ?

If you check Indie games tab in Steam Store, there are lots of great, retro styled games. I really like the style of LUFTRAUSERS. I think it's one of the best arcade games available on Steam.
I also love the style of Broforce. The pixel art in this game is amazing. The art of Broforce was also inspiration of Rescue Brigade graphics, especially the style of characters of firefighters and other people.
- On Internet, on mobile, on console, there are lots and lots of new games. Is it interesting for new players to continue play oldies ? What does it bring according to you ?
I think, yes. I love old, classic Playstation era, platform games like Crash Bandicoot series or Rayman. These games are still playable and graphics in this kind of games doesn't aged much. It's making more sense to play oldies, now in the age of mobile devices. Thanks to classic console emulators you can have all classics in your pocket.
- Thank you a lot for this interview ! That was really interesting ?
Yeah, it was fun and interesting to answer your questions. I felt like a famous person being interviewed :D Thanks :)