Heru/Felix : The concept of climbing and fighting huge giants is really awesome
Hi ! Do you love tower defenses games ? Hardcore Joueur is just in love with this kind of games. When Giants and Dwarves TD has been published, I've immediatly began to test it and... it's a love story ! That's why I'm pround to announce you we go together in Indonesia to itw Heru and Felix !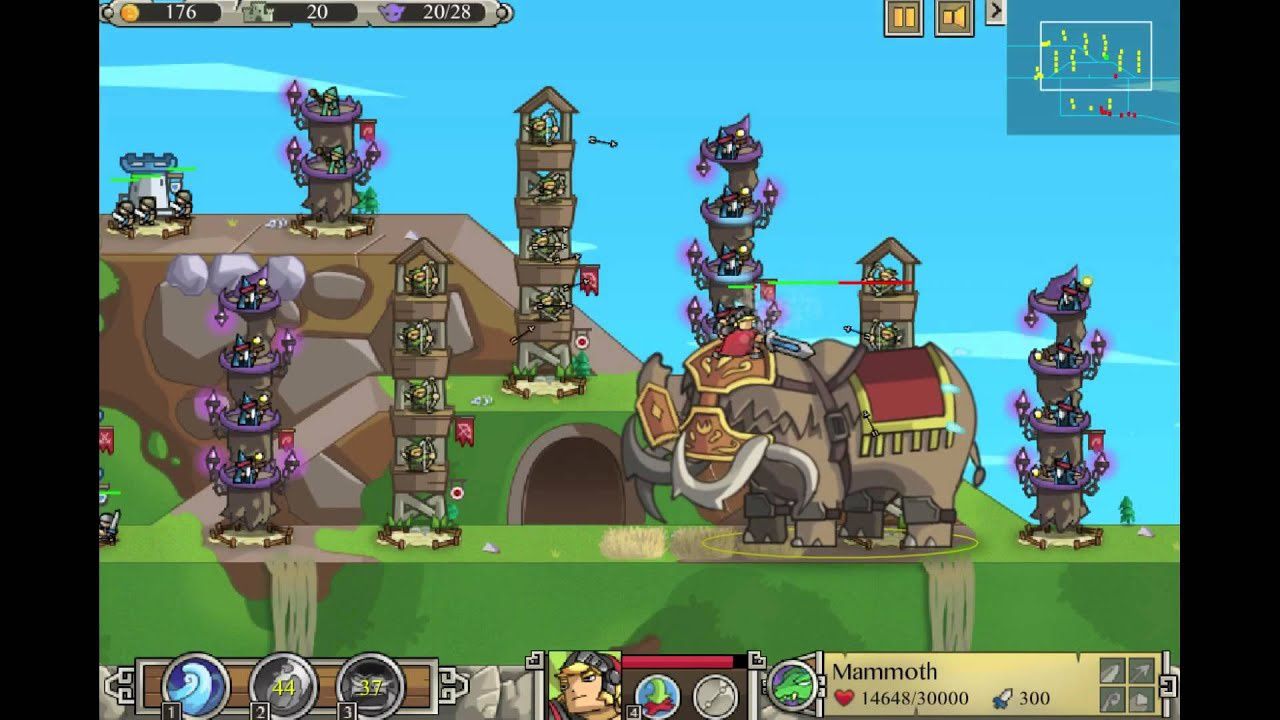 - Hi Heru ! Hi Felix ! You are the founders of Labu Games, an indonesian independant gaming studio. Could you introduce it to us ?

Hey guys! We are Heru (programmer) and Felix (artist) from Labu Games. We've been making games under Labu Games flag since 2010.

We enjoy making games, and always aim to create fun games from fresh ideas. Currently, our main platform is Flash, but we wish to do more mobile and PC games in the future.

Our most popular titles are Giants and Dwarves TD, Pirateers, and Wingmen.
--> Want to test Pirateers game ? Just go on Armor games.
--> Want to test Giants and Dwarves TD ? Test it on Armor Games !

- Nice ! What's the news for you ? Are you currently developpying a new game ?

Yeah, we're working on a new game, a sequel to one of our popular games in the past *hint*.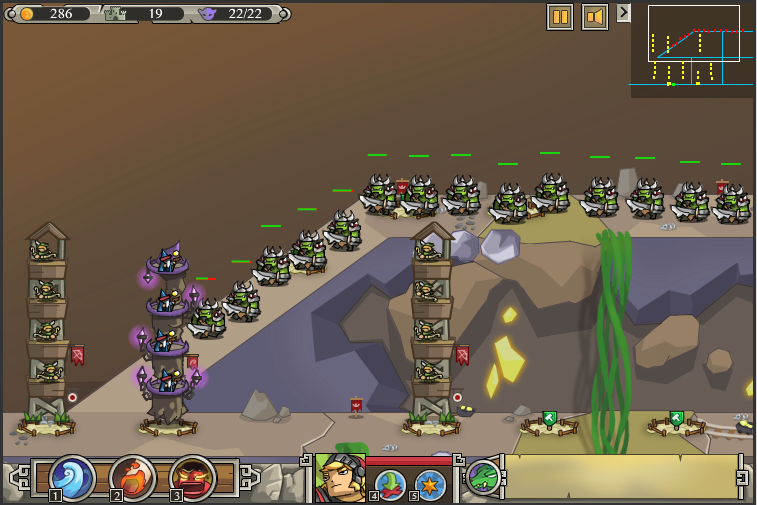 - Hardcore joueur has discovered your tower defense game, Giants and Dwarves TD, and it's a big love story ! It's based on an original concept. Can you tell us the story of this game ?

The main inspiration comes from Shadow of the Colossus. The concept of climbing and fighting huge giants is really awesome and I wish that there are more games that does this. Lords of the Ring is also an inspiration, especially the epic battle against Oliphant.
Frankly, we didn't develop a background story for the game. You're just thrown into this battle against huge giants that wanted to destroy your kingdom. Making the game assets and solving the technical hurdles already eat up the development time, so we just sacrifice the story. LOL

- Interesting. G&D TD is a challenging game. It's not easy to win each level. Can you give us advises ?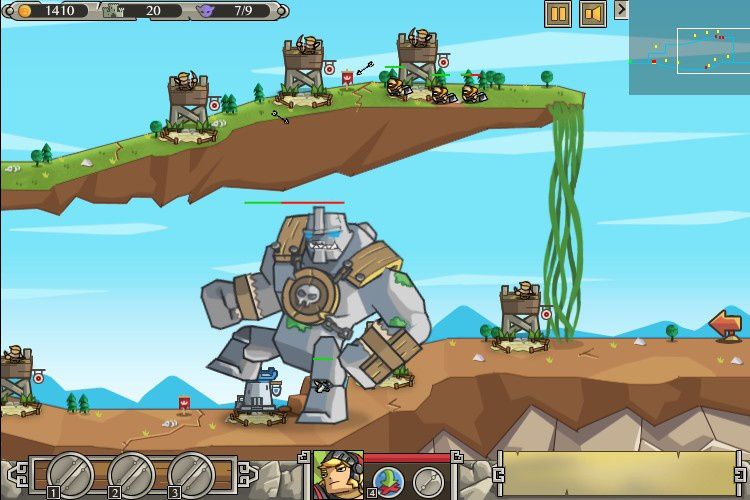 Yeah, it's a hard game. Hahaha.
I think it's best not to upgrade one particular tower, but balance the upgrade on all tower instead.
And make the best use of spells, e.g. try to place the berserk spell so that it would affect as many units as possible.

- I suppose and hope this game is going to be a success. Have you receipt some feedbacks from public ?

Thanks. Giants and Dwarves TD is our first attempt at tower defense genre, and there are problems and missing features here and there, especially at launch time. We've got great feedbacks, positive and negative, and they're all really valuable in improving the game and the sequel in the future.

- Hardcore joueur will think on writing a review about this game in the future. In France, very few websites reviews online free games. What do you think about this kind of review ?

It's great. There are hundreds of flash games released daily, review like this will definitely help player to decide which game he/she play that day, and it will help developer as well.

- According to you, what are the ingredients of a good tower defense game ? What are the best tower defenses, currently ?

Felix: Contents mostly, things like tower types, enemy types, maps, upgrades. Furthermore, good game arts and level of polish also determine player's first impression and enjoyment playing the game.

Heru: Game balance, variation, and a solid strategy element. Also, some new innovative ideas would be very welcome in this very crowded genre. Some of the best are Kingdom Rush, Plants vs Zombies, and Bloons TD.
--> Want to test Kingdom Rush game ? Please click here.
--> Want to test Plants vs Zombies ? Please click here
--> Want to test Bloons TD ? Please click here


- What are your favourite genre of online free games ? Strategy, puzzle,action,rpg ?

Heru: I prefer games that don't require a lot of thinking. My brain is just tired. Haha.

Felix: Honestly, I rarely play online games *laugh*
My favourite genre for games are Strategy, Action and Simulation.

- For Hardcore Joueur's public, can you recommand some of your favourite games ?

Felix: My favourite flash games are Kingdom Rush, Infectonator, and Rebuild.

Heru: I'm currently playing Plants vs Zombies 2 and enjoys it.

--> Want to test Infectonator ? Please click here
--> Want to test Rebuild ? Please click here


- Thank you for this itw !

Thanks for interviewing us :)
Wanna to read my reviews of online games (Mental, Rooms, Immortal Souls Dark Crusade) ? Please click here.