David Nelson : "We like to think of 50 Ways as a modern twist on classic platformers like Mario"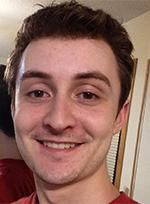 Hardcore Joueur has tested and love a mobile platform game named "50 ways to survive" ! That's why we're proud to interview David Nelson, from Mass Threat !
- Hi David Nelson! You have co-founded, with your father Mark, Mass Threat, an American game studio. Can you introduce us to what you're doing?

Yes! Thanks for interviewing me. Mass Threat is a small indie game studio, which as you mentioned I created alongside my Dad. It was basically created as a result of our lifelong love for video games. Our background is in creating web applications and desktop computer software - more recently we realized that thanks to emerging mobile app economies and software engines like Unity3D, it's very possible for a small team to build something very cool and very big. My Dad has been into art and animation all of his life, and I'm a code and design monkey so it works out very well as a founding team for a game studio.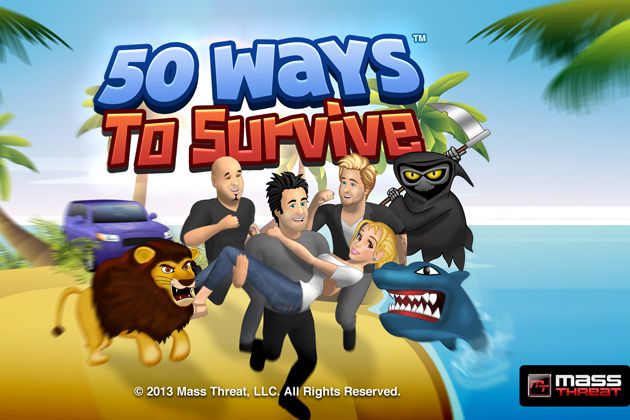 - Nice! Hardcore Joueur has discovered 50 Ways to Survive, a level-based platformer in which you help Pat, and his friends, save his girlfriend Virginia against the bad guy Grimmy. Can you tell us the story of this game? Why did you create it?

Yup - the storyline of the game is that Virginia has been kidnapped - continually actually, as the story progresses - by Grimmy and his minions. The game is inspired by the American band Train, and their hit song "50 Ways to Say Goodbye". The three male characters in the game are actually the band members from Train - Pat, Jimmy and Scott - but everything about the game is designed to be enjoyed by everyone - not just Train's fans.

Train helps promote the game to their fanbase who are amazing. Train and their management have been phenomenal business partners for us.
--> Want to download and test 50 ways to survive ? Please click here



- Interesting. So, level after level, you will have to run from lions, dodge sharks and avoid cars. How do we play and what will gamers have to do?

We like to think of 50 Ways as a modern twist on classic platformers like Mario. Throughout the game you're faced with a combination of living enemies, timing-based obstacles and inanimate hazards like TNT. The controls are super easy to use and consist almost entirely of running and jumping.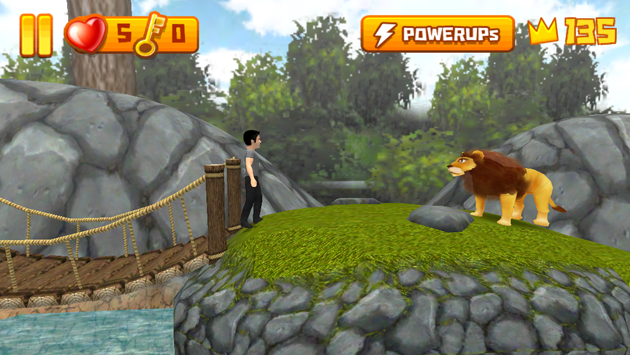 - Can you introduce us some of the levels gamers will have to go through?

Sure! There are 56 levels, we actually just released the fourth chapter today. In the first chapter, "Read Between the Lions", you're in a jungle / forest type environment and primarily battle lions. As you progress more enemies are introduced and the game gets more difficult - for example, in the third chapter you have made it to the city, so not only are you battling lions and sharks from the first two chapters but you now have vehicles driving in the city to contend with as well.

The levels we just released today introduce underwater swimming beneath the ocean where you must explore caves, avoid mines and stuff like that… That was a lot of fun to develop and I think visually the levels are very nice looking. Our level designer, Drew, really came up with some creative stuff there.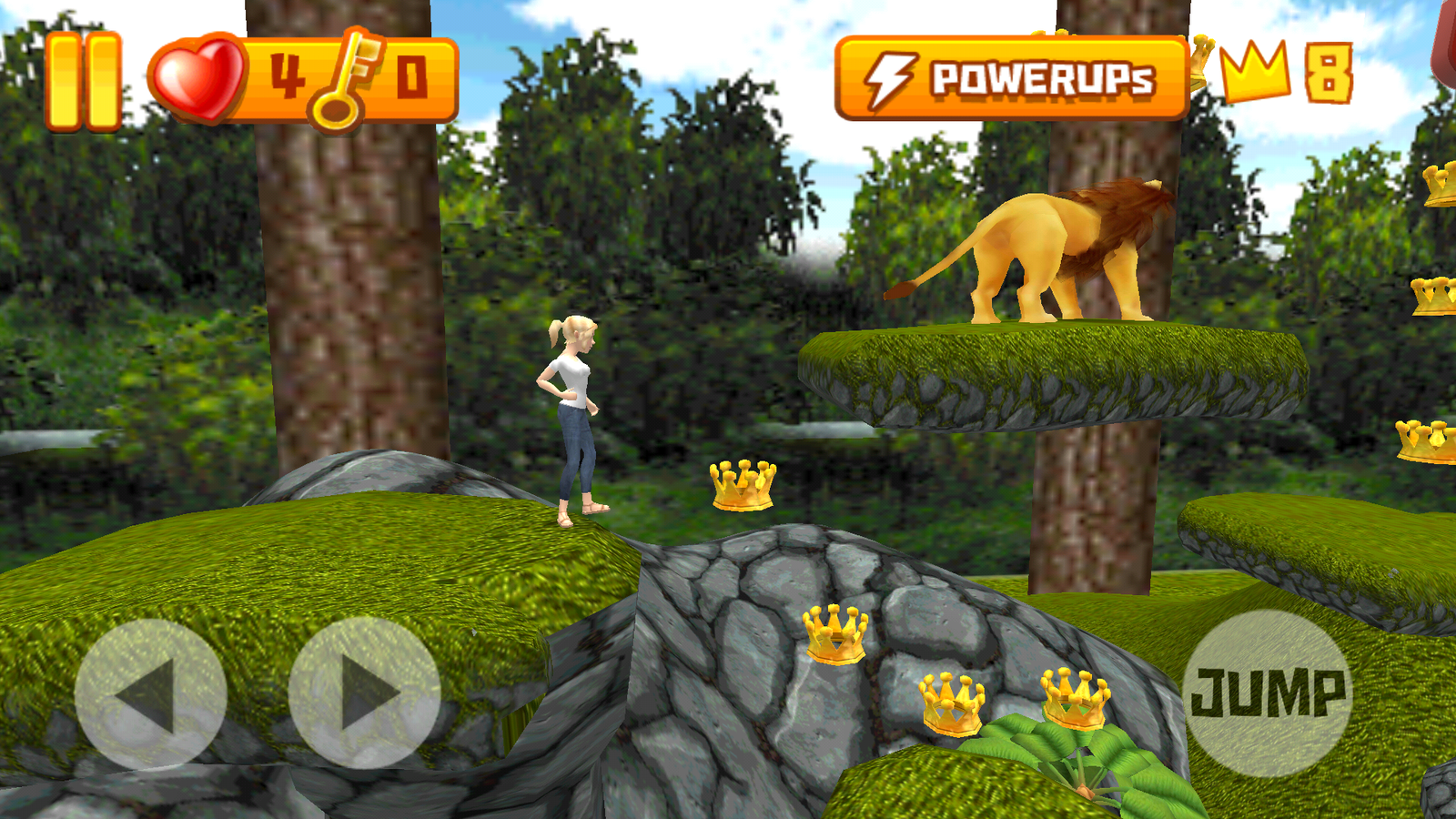 - This game has asmart 3D graphics and good gameplay! You can download it for free. But if you want, you have several in-app purchases available. Why buy them?

The in-app purchases consist of things like a magnet to obtain nearby crowns (our version of "coins" in the game) as you traverse levels, there are invincibility potions, keys to unlock doors and other goods that can be purchased using crowns in the game. If you don't have enough crowns, that's when you can optionally purchase them using real money.

We designed the game so that spending real money would be optional and certainly not barring a user from completing the game. However, when a player does spend real currency we're proud to support Family House by sending money their way. Family House is a San Francisco-based charity that helps the families of terminally ill children by providing housing for them at the nearby hospital. They're the band Train's charity of choice, and for us to be able to help is an honor as they do really great work.

We also offer additional playable characters - players can pay to play as Grimmy or the Mermaid for instance, or they may wish to buy an in-app purchase to unlock a chapter early.

- It's not an easy game! Can you give us advice to win the game?

When you fail - try, try again! In all seriousness though, we have tried to build a game that is fun, but also challenging enough to keep players going and perhaps find it necessary to take a break from a level to try again later. Another cool thing is that you can definitely choose to zip through levels quickly as opposed to finding every single crown. Some players go for that 100% perfect score, others are content to just win the levels.


- There's an updated version of this game. What's your latest news?

Yes! As I mentioned we have indeed released a new chapter today which we're very excited about. Today's launch reflects our ongoing goal and commitment to continue building new levels and features onto the game so that it will stay fresh for players. We have some very exciting new features, including an all-new mode of gameplay, slated for the next version.

- Interesting. I hope this game has been a success. Have you received some feedback from public?

Thank you! We're overwhelmed at the response from the public and from Train's fanbase. We surpassed something like 1.25 million downloads within the first month of release and we're very glad to have maintained 4+ and 4.5+ star ratings in the major app stores.


- Hardcore Joueur publishes reviews about its favourite games. In France, very few websites review online free games. What do you think about this kind of review?

I love how you talk to the developers first hand while still providing your own input on the game. It's informative and also interesting to people who may be interested in hearing more about the tech and development side of a game.

- Ok David, yet let's talk about your gaming universe! What are your favourite genre of online free games? Strategy, puzzle, action, RPG?

I'm a pretty big mobile gamer, so I play a lot of different genres on iOS. My spare time has been limited recently, but on Xbox I've embarked on what will probably be an exceedingly long journey to finish GTA V and I'm just starting in on Far Cry 3.

- For Hardcore Joueur's public, can you recommand some of your favourite mobile games?

I'd be lying if I said I hadn't gotten sucked into the Candy Crush craze for a while, but mainly I enjoy sampling the new applications that are released each week and seeing what's out there. As a casual gamer I like action and adventure games a lot - puzzlers are a favorite too, and of course platformers!

- For those one who more especially love platform games, can you recommend some games?

Leps World is a fun one... Veterans of online games probably remember the original Flash-based Meat Boy and its more popular Xbox Live successor, Super Meat Boy … these are all fun games.
--> Want to test Leps World ? Please click here !
--> Want to test MEat boy ? Please click here

- It was a great pleasure to talk with you! Thank you for this interview!
Thank you for taking the time to speak with me!